Ultimate security for Suffolk Doors is provided by their own unique multipoint lock system.
Each door is fitted with a robust 12/14 point lock (dependent on door height) that includes a series of roller cams, hook locks, dead locks, shoot bolts and centre latch.
To prevent cylinder manipulation, a 3 star high security cylinder is fitted, in keeping with British Standard requirements.
For your convenience, all doors are supplied with 5 keys as standard.
Equally, the hinge side of all Suffolk Doors are secured with 3 high security hinges complete with anti-jemmy claws.
To further enhance the period look and function you may wish to choose our traditional finger pull option. Available in Polished Chrome, Polished Brass, Brushed Stainless and Black these are ideal used in conjunction with our Varia townhouse door lock.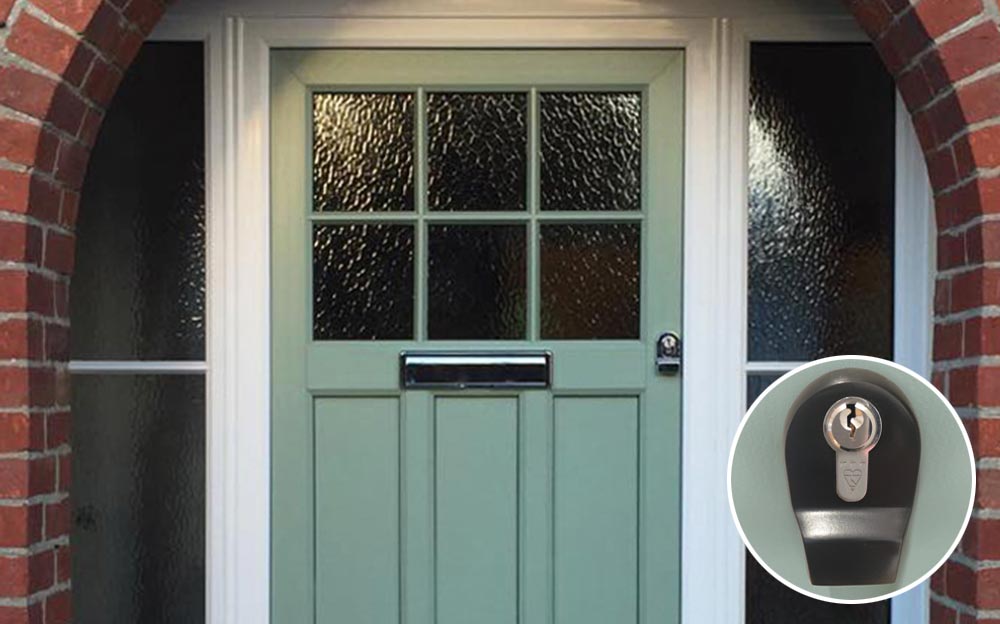 SECURITY FEATURES
The Suffolk Door Collection comes with many security features to give you peace of mind.