Optional 175mm Featured Midrail
Suffolk Collection entrance doors are engineered with a slimline midrail as standard in order to achieve equal sight lines and proportions across the range of styles.
However, a number of styles in the collection have been designed to closely emulate traditional timber doors and are therefore best suited to include the new 175mm Featured Midrail option. Deeper in proportion, this option is more in keeping with the appearance of typical timber door designs.
The combination here of Irish Oak finish and 175mm Midrail makes it difficult to distinguish from it's timber equivalent.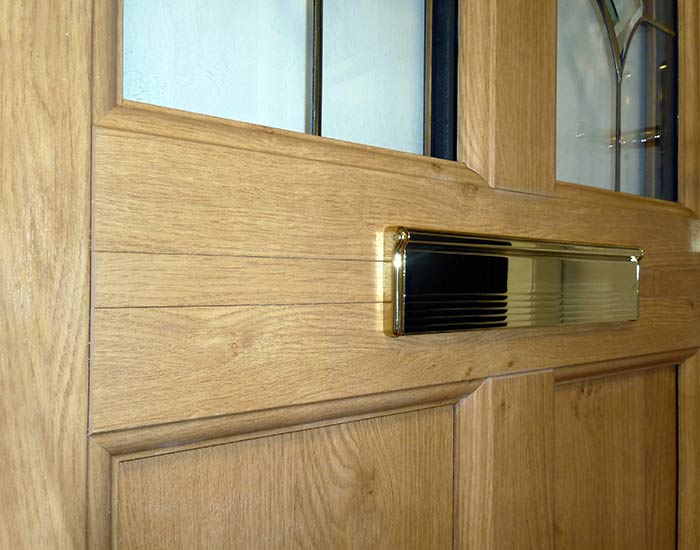 The deeper midrail also provides a different dynamic on more contemporary designs.